Самые активные пользователи за неделю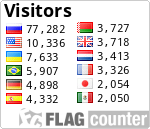 Free counters
a>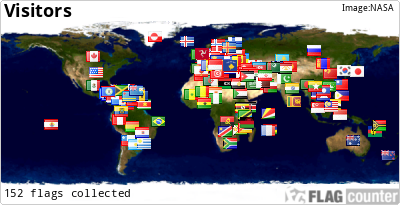 Free counters

Various - Goa-Head Vol. 3
Label:Leguan, Leguan
Catalog#:DA 56017-2, D-18
Format:2 x CD, Compilation, Digipak
Country:Germany
Released:02 Jun 1997
Genre:Electronic
Style:Goa Trance
Tracklist
1.01 Astral Projection - Ionized 7:24
Producer, Written-By - Lior Perlmutter
1.02 UX - Dominion 9:52
Producer, Written-By - Kris Kylven , Pete Martin
1.03 Electric Universe - Astral Voyage (Edit) 4:29
Producer, Written-By - Boris Blenn , M. Dressler*
1.04 Taiyo - Taiyo (Chakra Remix) 9:05
Producer, Written-By - Nick Taylor , Tsuyoshi Suzuki
Remix - Chakra (2)
1.05 Secret, The - Pagan Dance 7:01
Producer, Written-By - Bagg , Tingey , Young (4)
1.06 Multiplex (4) - Audio Engine 7:14
Producer, Written-By - J. Lopez* , J. Spiers*
1.07 Shakta - The Neuromancer 4:56
Producer, Written-By - Shakta
1.08 Beach Buddha - A Million Miles An Hour 7:35
Producer, Written-By - David Litmann* , Derek Thomas
1.09 Miranda - Green Man 8:30
Producer, Written-By - Jean Borelli , Miranda Silvergreen*
1.10 Talamasca - Jungle Storm 10:37
Producer, Written-By - DJ Lestat , Xavier* , Steve Eli
2.01 Sundog* - Ancient Forest (Yantra Mix) 7:21
Producer, Written-By - Tim Locke
2.02 Electric Universe - Sunset Skyline (Edit) 5:52
Producer, Written-By - B. Blenn* , DJ Sangeet , M. Dressler*
2.03 Astral Projection & Dedrah* - Zero 5:55
Producer, Written-By - Avi Nissim , Frederic "Dado" Holyszewski*
2.04 Infinity Project, The - Overwind 7:02
Producer, Written-By - Graham Wood , Raja Ram
2.05 Green Nuns Of The Revolution - Two Vindaloos & An Onion Bhagee 7:33
Producer, Written-By - R. Trevor* , M. Coldrick*
2.06 Ominus - Sunimo 7:25
Producer, Written-By - Dara-Lee* , M. Bonifacii* , M. Silvergren*
2.07 Dimension 5 - Deep Space 5D 9:09
Producer [Additional] - G. Franklin*
Producer, Written-By - C. Clarke* , K. Palmer* , N. Wenham*
2.08 MFG - To Eternity 8:45
Producer, Written-By - Aharon Segal , Guy Zukrel
2.09 N.D.M.A.* - The Answer (Gift) 10:05
Co-producer - Pommes
Producer, Written-By - Andy M.A.*
2.10 Alphanaut - New Shoes 6:30
Producer, Written-By - Matthew Hall (2)
Credits
Compiled By - Alexander Vandenbroek , Ron Torpedo
Design [Artwork] - Georg Reimann
Notes
"The Best Of Goa-Trance & Psychedelic Techno"
Digital mastering at DMS, Marl.
Special thanks to Lago "Goa-long" Lamborghini for his friendly support.
Compiled & arranged in Santa Cruz (Teneriffa) at Raja Gaja Studios.
Track 1.01 is named "Ionised"
Track 1.04 is credited to Prana since it's taken from Prana's album Geomantik but originally track is by Taiyo.
Track 2.06 is incorrectly listed as "Tribalistic". The same track with the correct title also appears on Goa-Head Vol. 4.
Track 2.07 is named "Deep Space 50" on back cover but correct on inside.
Track 2.09 is named "The Answer".
СКАЧАТЬ 128
Admin




Сообщения

: 4792


Очки

: 14453


Репутация

: 4124


Дата регистрации

: 2010-02-25


Возраст

: 38


Откуда

: Москва




---
Права доступа к этому форуму:
Вы
не можете
отвечать на сообщения